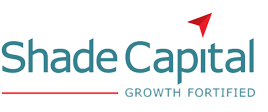 INVESTMENT GOALS
Our goal is to provide consistent and superior returns over a period of time. Our intent is to invest in well governed and well managed companies and hold them over the medium and long term, thereby generating compounded and tax efficient returns with minimal transaction costs.
Our belief is that an approach based on a long term orientation and value investing principles will deliver superior and consistent tax efficient returns.
We charge fees linked to returns delivered to the client. Further we do not conduct any business that may be at a conflict to our core service. Lastly we eat our own pudding i.e. invest our own funds exactly where we invest our client's funds.